NetShelter CX 38U Secure Soundproof Server Room in a Box Enclosure

IT enclosures designed for specific environments and applications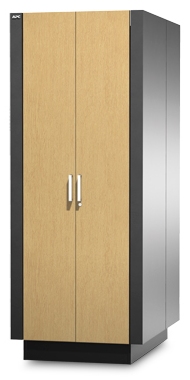 Includes: Casters, Installation guide, Key(s), Leveling feet, Rack power distribution Unit (PDU), Side Panels
APC Products
APC NetShelter CX
APC NetShelter CX 38U Secure Soundproof Server Room in a Box Enclosure
#AR4038A
List Price:
$9,180.00
Our Price: $6,650.00
More pricing below, click here!

Overview:
Specialty enclosures ensure reliable operation of your rack mount IT equipment in unique environments. Wall mount enclosures are designed for small hub and LAN applications in wiring closets and server rooms with floor space constraints. Seismic enclosures are heavy duty enclosures that can be deployed in Zone 4 regions that require the safety and ruggedness of an NEBS rated enclosure. Office Enclosures are specialized enclosures with integrated cooling, noise dampening, and power distribution for server and network applications in office environments.
Specialized enclosures with integrated cooling, noise dampening, and power distribution for server and network applications in office environments.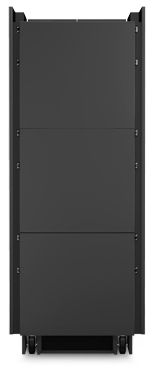 Features & Benefits:
Features
Lockable front doors
Protect IT equipment from unwanted access
Light oak veneer finish
The enclosure blends discretely into almost any office environment.
Acoustic foam lining for noise dampening
Superior noise reduction of installed IT equipment allowing the enclosure to be placed in a quiet environment.
Six vertical 0U accessory channels
Provides multiple mounting locations for cable management accessories and rack PDUs without using critical equipment space.
Removable side panels
Provides customers with easy accessibility to equipment.
Dedicated rear cable access point
Easy cable access near the rear of the IT equipment.
Integrated power distribution
Provided with a rack power distribution unit servers and other equipment are ready for deployment.
Integrated heat removal
High efficiency fan modules remove heat and eliminate the need to purchase a costly cooling unit for your IT equipment.
Adjustable leveling feet
Leveling feet can be quickly adjusted through the use of a screwdriver or drill, eliminating the need to reach underneath with a wrench. Enclosures are shipped standard with both leveling feet and castors.
Technical Specifications:
Physical
Net Weight
438.90 lbs. (199.50 kg)
Maximum Height
76.77 inches (1950 mm)
Maximum Width
29.53 inches (750 mm)
Maximum Depth
44.49 inches (1130 mm)
Shipping Weight
530.20 lbs. (241.00 kg)
Shipping Height
84.65 inches (2150 mm)
Shipping Width
31.50 inches (800 mm)
Shipping Depth
47.24 inches (1200 mm)
Weight Capacity (static load)
1000.00 lbs. (454.55 kg)
Weight Capacity (dynamic load)
-
Minimum Mounting Depth
28.35 inches (720 mm)
Maximum Mounting Depth
31.50 inches (800 mm)
Rack Height
38U
Color
Grey,Oak
Units per Pallet
1.00
Conformance
Regulatory Approvals
EIA 19 Inch,EN 60950,UL 60950-1
Standard Warranty
2 year (manufacturer's defect)
Standards
EIA 19 Inch, EN 60950, UL 60950-1
Environmental Compliance
RoHS
Pricing Notes:
Pricing and product availability subject to change without notice.
Note: Shipping charges may vary depending on the selected unit's weight or the quantity of units selected. As a result, the shipping charges may change from the value you receive at checkout. A customer representative will confirm these changes with you if they occur before processing your order.
APC Products
APC NetShelter CX
APC NetShelter CX 38U Secure Soundproof Server Room in a Box Enclosure
#AR4038A
List Price:
$9,180.00
Our Price: $6,650.00